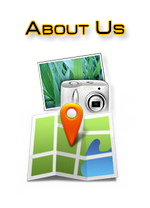 Our Philosophy
We believe good advertising is a science that includes
Clearly defining marketing objectives Understanding who your customer is, and what they want Developing an effective branding strategy based on sound research Producing advertising materials that communicate those qualities Placing the perfect message in front of your target audience in a Cost-effective and impact full manner.
We're here to help build brands and grow companies.
Our mission is to help our clients grow their companies and nurture and build their brands with well crafted marketing communications. We have helped over 200 clients grow their businesses in a wide range of industries. We are brutally honest and pragmatic in our marketing consultation with clients. Our passion at OMAD is merging the latest techniques in marketing science with strategic thinking and highly creative and artistic executions.
Our Guiding Principals :
Do the homework.
Collaborate with client and outside resources
Have an objective point of view.
Learn and improve continuously
Learn our client's business
Advocate for the customer